Licensed Home Inspection Professional
Lorin Rothbell is a life long resident of Long Island, New York where he resides with his wife and children.
With over 15 years of experience inspecting homes in Nassau County, Suffolk County and Queens, he has attended certified inspection classes in New York State and Canada to become a Licensed New York State Home Inspector and also apprenticed under a master home inspector for over a year and a half.
Lorin has a superior understanding of home construction, heating and cooling systems and components, plumbing, electrical and general maintenance.  He is a proud member of the American Society of Home Inspectors (ASHI).
As a member, Lorin is required to maintain a minimum of 24 hours of quality continuing education and he exceeds this requirement each year.  NY State requires a minimum of 24 hours of approved continuing education in order to renew the license, which keeps his education of homes and buildings ever growing.
At Long Island Expert Home Inspection, you can expect that all inspections are completed with personal care and skill with client satisfaction in mind. Rest assured that Lorin, the owner, has over 15 years experience in the Home Inspection industry, and that everything that is reachable and visible is properly inspected. Serving: Nassau County, Suffolk County, and Queens. Reports are E-mailed usually within 24 hours for your convenience. N.Y S. Certified termite report will be included with every inspection. Complete home inspection report includes color photos, comments, descriptions and recommendations. When you choose Long Island Expert Home Inspections, you will be among many satisfied clients using our Google and Yelp 5 STAR RATED***** company. Established in 2007. Lorin Rothbell is the owner and main Home Inspector at Long Island Expert Home Inspections. Lorin is passionate about his business and it reflects on the way he performs his inspections. If the inspection requires to get up on the roof and if it can be done safely, the roof will be climbed and pictures will be taken and commented on. That's how a professional inspector does it! It is part of the job, the same goes for crawl spaces. If access to the crawl space can be entered safely it will be entered and inspected. Not every inspector will try to do this, that's what makes Long Island Expert Home Inspections the most sought after Home inspection company. Knowing how important getting an inspection scheduled quickly is, we will make every effort to accommodate your schedule.
Take a look at all of Lorin's Home Inspection qualifications: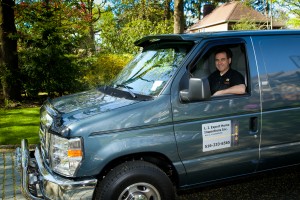 Certified Termite Inspection Professional
Lorin Rothbell is a certified New York State DEC Certified Termite Inspector – NYS ID: T1877531. Lorin has been working in the building trades for over 35 years and has accumulated countless worthwhile experience.
Licensed mold Assessor/Inspection Professional
Lorin Rothbell is also a certified New York State Department of Labor Certified Mold Assessor – NYS ID: MA01230
Satisfied customers and lifelong customer relationships are what we strive for.
Lorin truly sets himself apart simply by his genuine care and concern for his customers. Let Lorin inspect the property you are proposing to buy. Simply call (516) 233-6565 or use our Inspection Appointment Form.